Myanmar military allegedly shell Rakhine State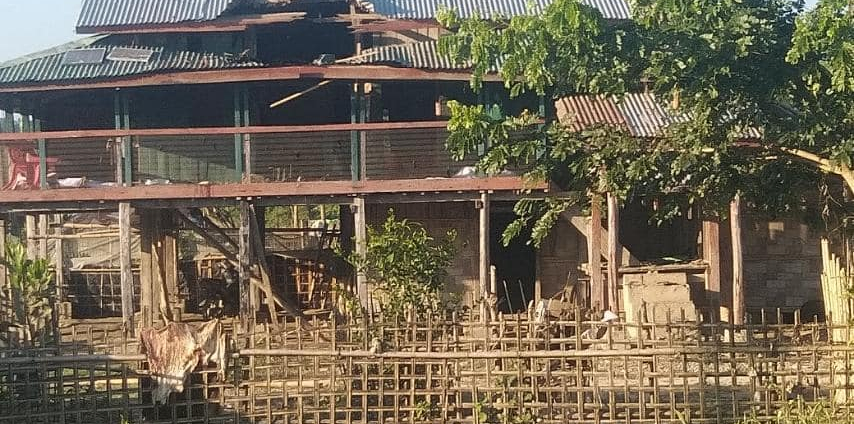 On 16 November 2022, around 1230 local time, a children's barbeque (claimed to be for a child's naming ceremony) was allegedly attacked by an SAC military outpost in Kyein Chaung village (ကြိမ်ချောင်း), Maungdaw township, Rakhine state. Online reporting states the damage was a result of three or four separate mortar shells, resulting in at least 11 to 13 deaths, including three children, and around 27 to 30 villagers injured. Content from DVB mentions a total of 50 people injured. Those injured were rushed to Kyein Chaung Hospital [21.083338, 92.336132], just west of the region attacked. Those with more severe injuries were allegedly rushed to a larger facility at Maungdaw District Hospital in Maungdaw, after initial assessment in Kyein Chaung. The artillery shells were said to be fired from a nearby military post occupied by Border Force Police Unit 7. The local SAC post is known as Kyein Chaung (in Burmese) or Raing Chaung (in Arakan) (24) Camp (ကြိမ်ချောင်း (၂၄)စခန်း) in Kyein Chaung, with claims of Border Force Police Unit 7 being stationed there.

A DVB article claimed that after the attack, Raing Chaung (24) Camp soldiers tried to bribe the locals to either state in interviews that the other side (the AA) fired the weapons, or that they didn't know which side fired the mortars. Reports say threats were made, and that some villagers did give forced statements due to this exchange. It is likely that the SAC troops shot these weapons, but an intent to attack civilians, particularly children, cannot be fully assessed. Regardless of this, civilians continue to be affected by the rising conflict in Rakhine state between the AA and SAC forces.

Read Myanmar Witness' report for more information.